Photos – Chapter 5: William Blackledge and Descendants

---
Some submitted photos that did not appear in First Edition of "Blackledges in America." Descendant numbers from the Second Edition [Sept 2011 database] for Chapter 5 have been inserted in the photo captions to provide "Blackledges in America" identification references.


This is photo page #9 for Chapter 5. For other photos, see:
Photo Page Index
---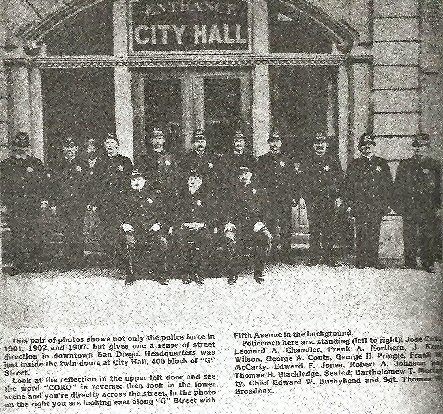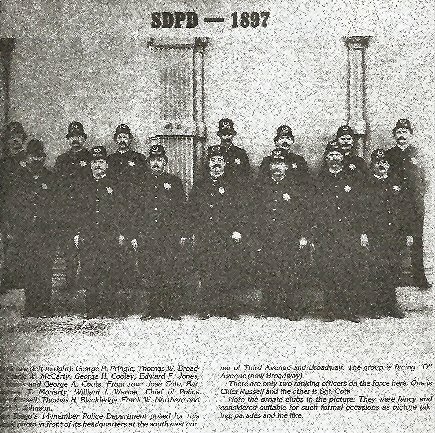 Thomas H. Blackledge in SDPD

:

(photo submitted by Roy Blackledge of the Scranton Blackledges)

Thomas [754] in the police department history book that was printed in 1979 and again in 1989. Thomas was born in 1848 and listed his occupation as policement in the 1900 census, living in San Diego, CA.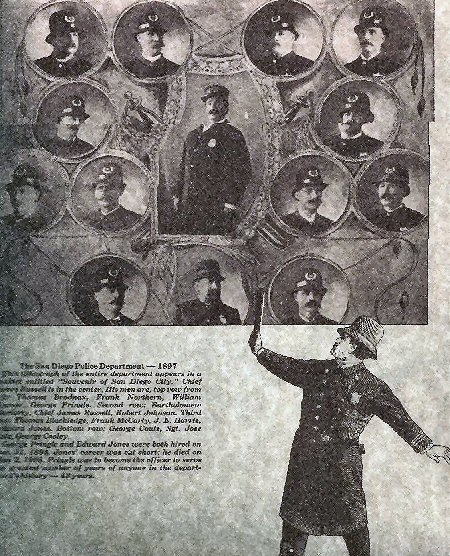 Thomas H. Blackledge

[754]: The source for these three pages is

two yearbooks of the San Diego Police Department (1889-1989 and 1889-1986, Library of Congress Cat.Card #81-84059

.
---
Chapter 5 - Photo Page #9 - Updated

12 June 2012

Return to Photo Pages Index Return to
BlackledgeBook.org
---