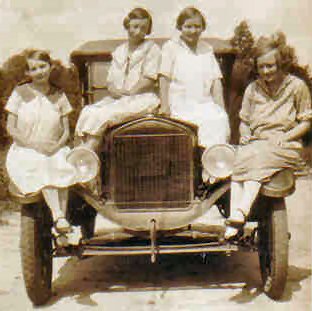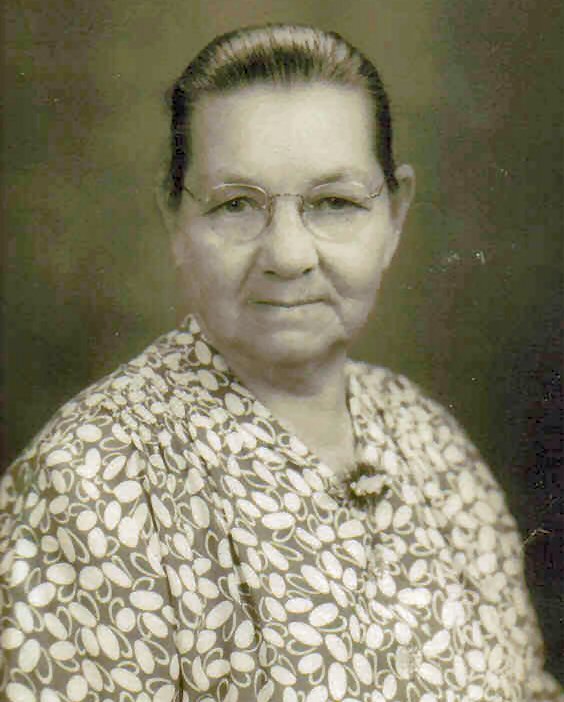 1920s sisters

: The four daughters of James Edward Blackledge and Winnie Jane Walters in the 1920s in Jones Co, MS

(L to R)

: Maizie [618], Nomie [616], Liddian [614], Lusanie [617].

Neta Savannah Blackledge

: Neta Savannah Blackledge Broadhead [605] in 1955, Forrest Co, MS.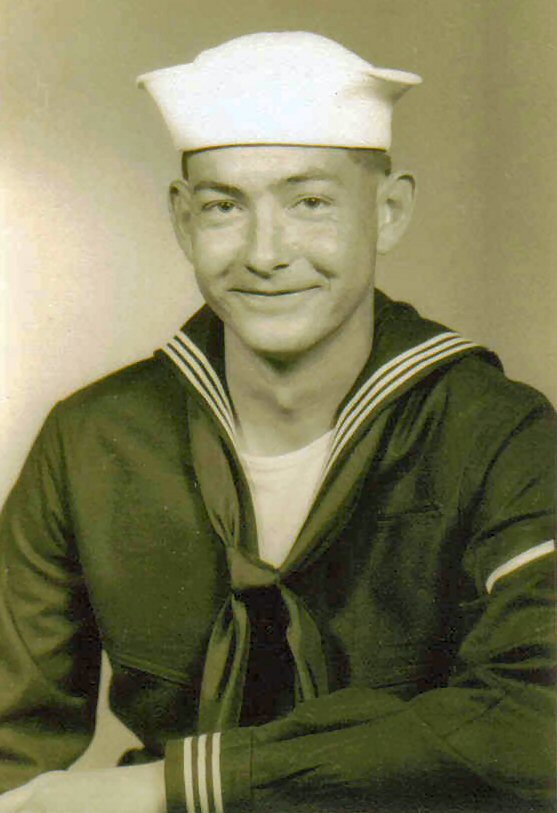 In the Navy

: Charles Augustus Broadhead [1566], San Diego, CA in 1954.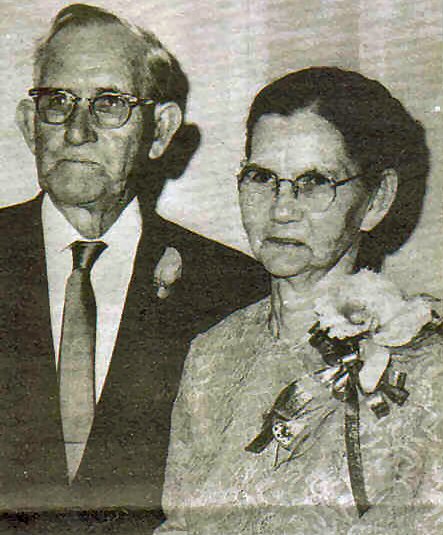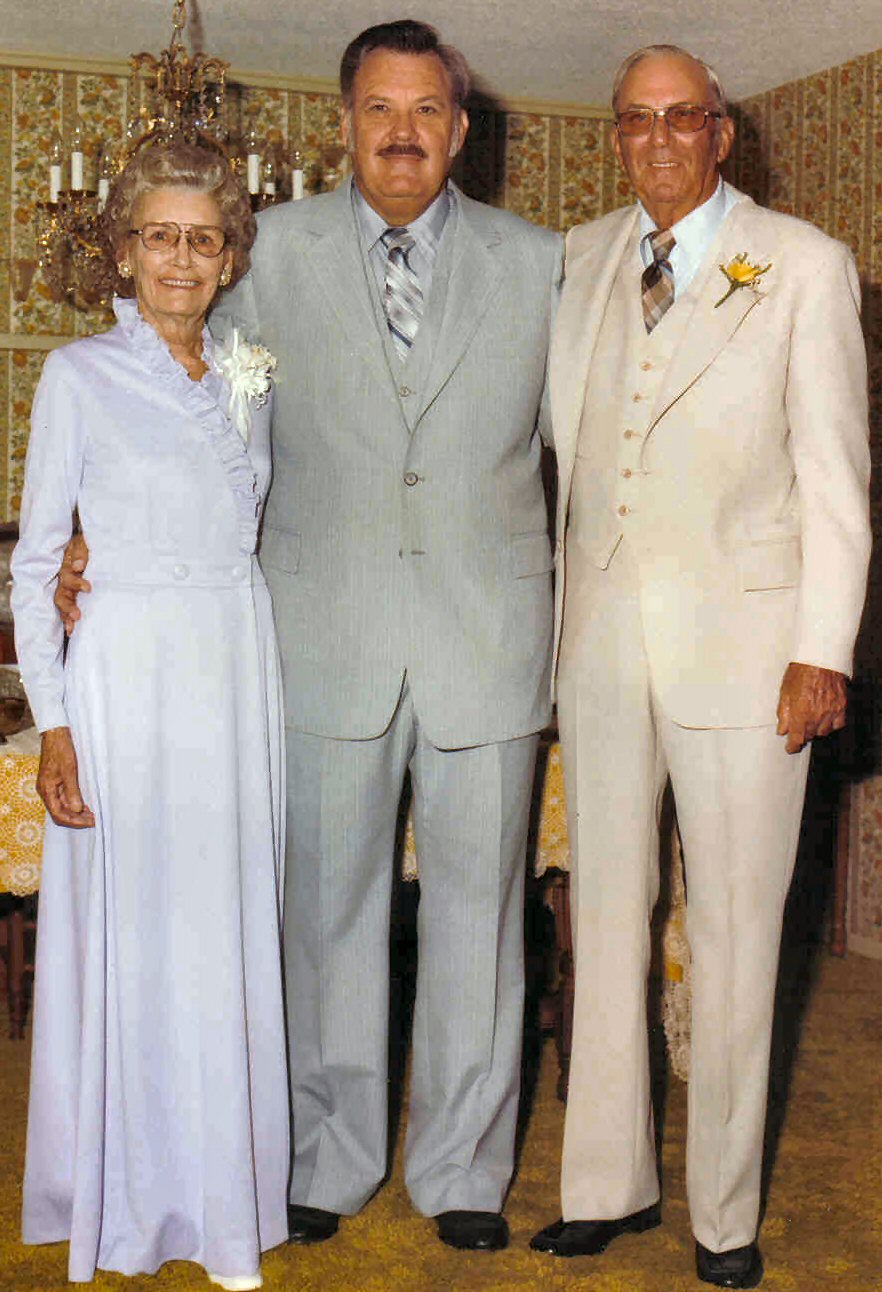 50th Wedding Anniversaries

:

(black and white photo)

Charlie Lloyd Jones [302] and Mae Veatrice Blackledge Jones [608] from

Laurel Leader-Call

newspaper article for their 50th Wedding Anniversary, 1967, Laurel, MS. (

color photo

) Luell [1479], with son Daniel [2911] and spouse Benjamin Hancock in Daniel's home on the occasion of his parents' 50th Wedding Anniversary, 1980.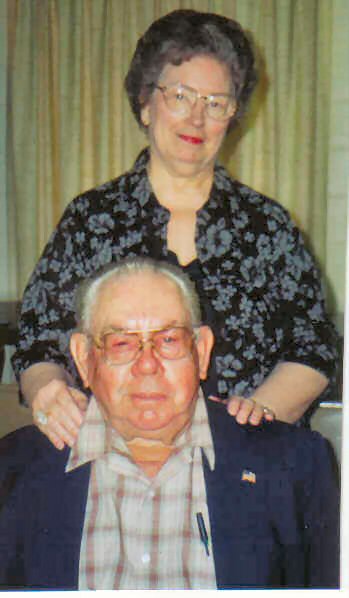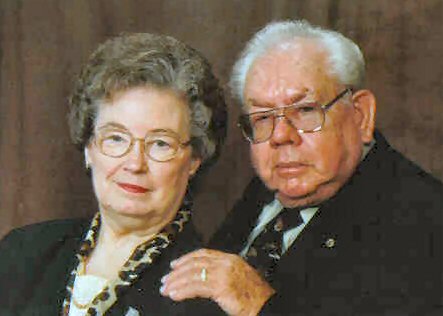 Curtis and Carolyn, 2003

:

Curtis Ray Jones [1067] was the youngest child of Mae Veatrice Blackledge [608] and Charlie Lloyd Jones [302], shown above on this page at their 50th.

Linda Grace Talbot

took the picture at left of Cousin Curtis Ray Jones

[1067],

and his wife, Carolyn, at Aunt Leona Ginn's memorial in Jones County, MS in May 2003. At right is the photo sent out by Curtis and Carolyn in their Christmas Card that same year. On the

back Carolyn wrote:

Curtis age 73, Carolyn age 70. Taken Dec 5, 2003 in Jones County, Mississippi.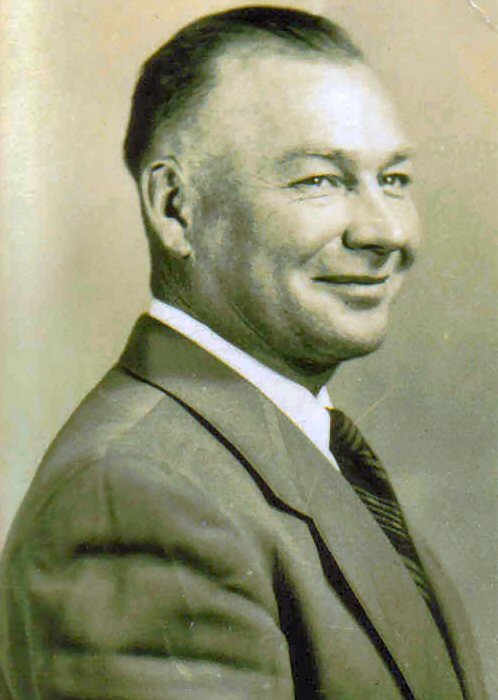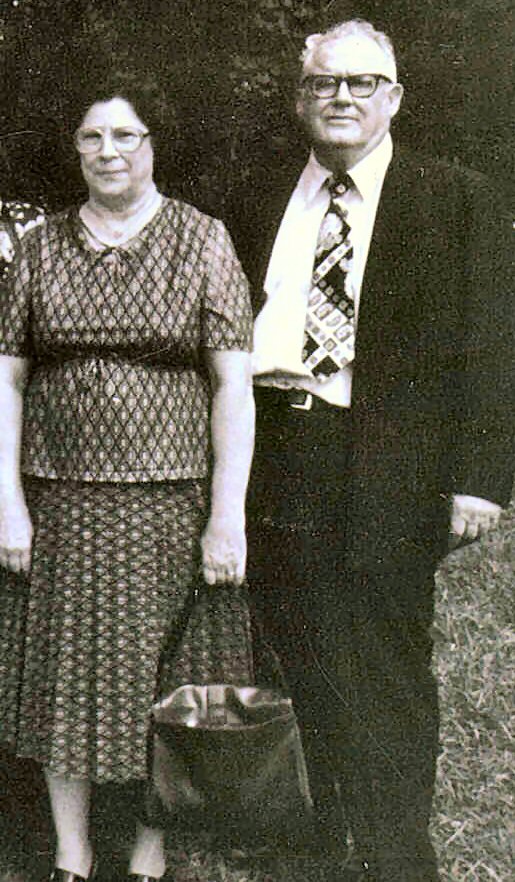 John Harold Broadhead

: John Harold Broadhead [1559], about 1950 in Forrest Co, MS.


(photo of couple):

Maudie Lou

: Maudie Lou Blacklidge [1207] and husband Harvey Austin McDonald, 1983.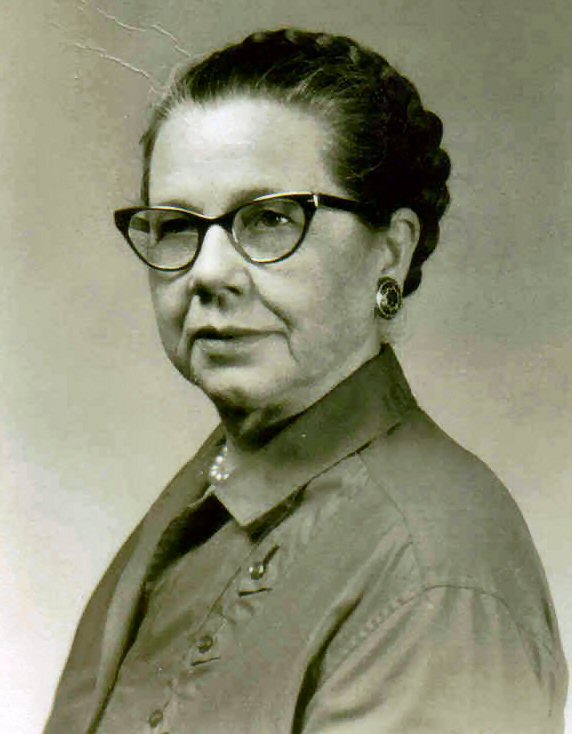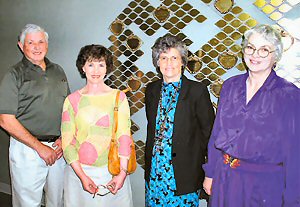 Leona Blackledge Ginn

: Lovie Leona Blackledge [610] in the 1960s, New Orleans, LA.

Honoring Leona Ginn

: the Sullivans in 2004. The story (from the

Laurel Leader-Call

):

Several family members of the late Leona Blackledge Ginn [610] met at South Central Regional Medical Center to dedicate an apple on the Tree of Life in her memory. Ginn was the first Director of Nursing of the Jones County Community Hospital, now SCRMC. Shown here are some of her family members, from left, Ralph Sullivan [1579], Maxine Freeman [1583], Loree Wells [1580], and Sue Sullivan [3101], - (Staff photo by Jason Niblett)
These photos submitted by Linda Grace Talbot, 2004