Photos – Chapter 6: Zachariah Blackledge and Descendants


Providing a look at some submitted photos that did not appear in First Edition of "Blackledges in America." Descendant numbers from the Second Edition for Chapter 6 have been inserted in the photo captions to provide "Blackledges in America" identification references.

This photo page #6 for Chapter 6 presents photos collected by Linda Grace Talbot from several family members
. For other photos, see:
Photo Page Index
---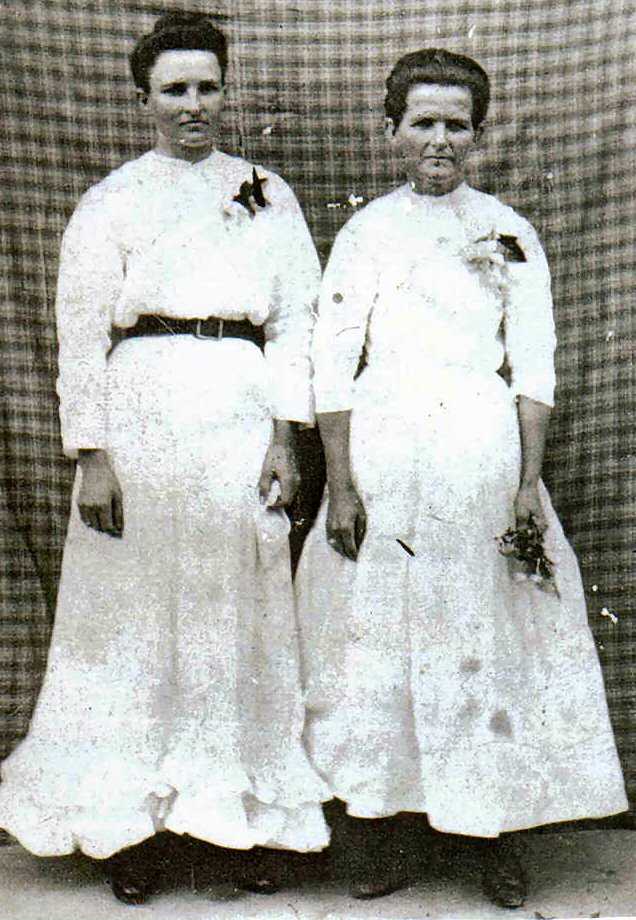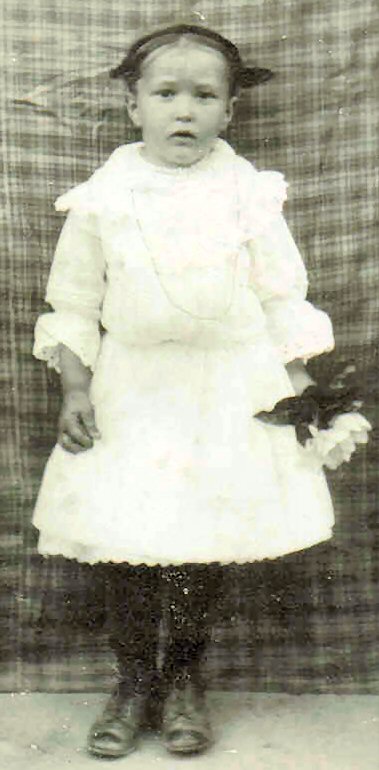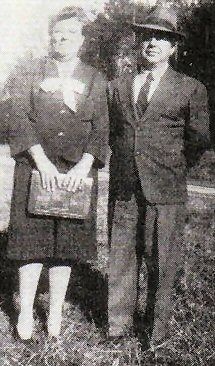 Georgian and Emily

: Left to right, Georgian Blackledge [227] and her sister Emily Ann Blackledge Hodge [222] c.1917 in Jones Co, MS.

Lula Holifield

: Lula [784], the daughter of Georgian, c.1917 in Jones Co, MS. Lula was born in Aug 1909. Note background cloth hung for these two photos.

(photo at right)

:

Rosy and Marshall Blackledge

: Rosa Blackledge [247] with Marshall Calvin Blackledge [607], her husband and double cousin.

(this photo from the original book by Leona, Mavis, and Linda Grace Talbot).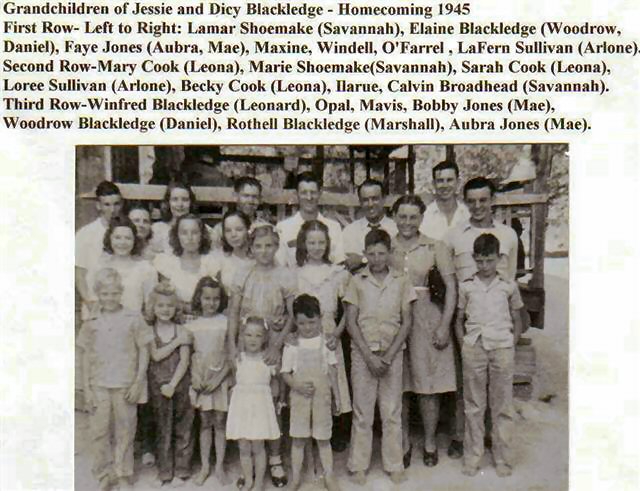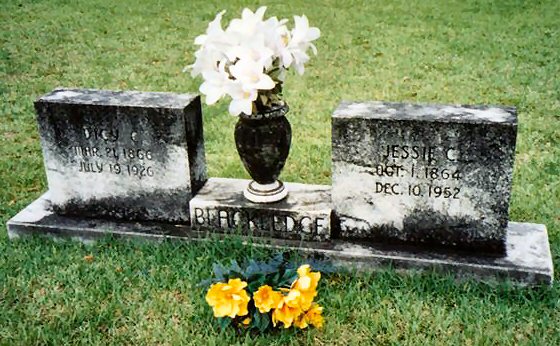 Grandchildren of Jessie and Dicy

: Homecoming 1945. The caption provides the names and the parent's (descendant of Jessie and Dicy) name:

(photo at right):

Tombstone of Dicy and Jessie Blackledge

: Tombstone for Jessie Calvin Blackledge [192] and his spouse Dicy Caroline Walters in Dennis Blackledge Cemetery, Jones Co, MS.

(photo taken by Linda Grace Talbot, July 2002).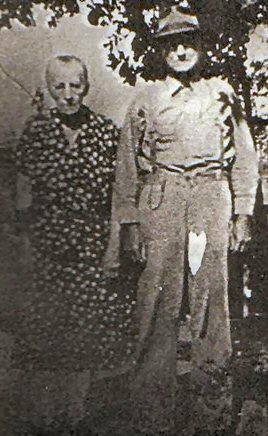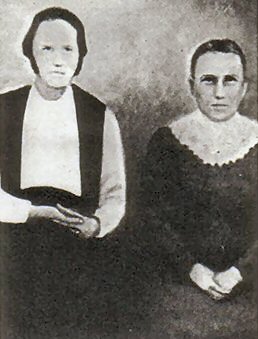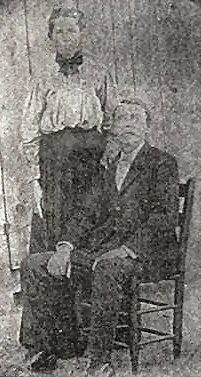 Martha Blackledge and Frank Dossett

: Martha Genever Blackledge [230] and her husband Frank Homer Dossett, in the 1940s in George Co, MS.

Chalk Drawing from 1890s

: Drawing of Powell Mason (left) and his wife Martha Catherine Blackledge (right) [56] done in the 1890s in Greene Co, MS. Artist unknown.


(photo at right)

Virginia and William

: Virginia E. Cowart standing beside her husband, William F. Blackledge [61], c. 1900 in George Co, MS. These three photos were given to David Eubanks by Gola Mae Dossett. Gola Mae was the granddaughter of Virginia and William, and the daughter of Martha and Frank, and died in 2000.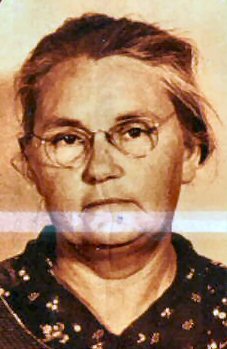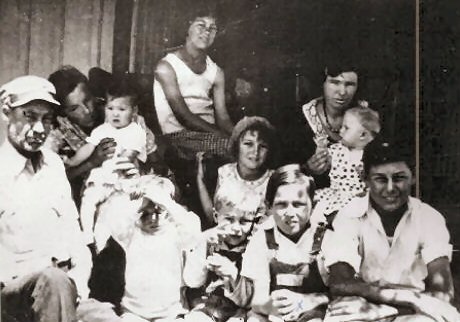 (Tall photo at left):

Mary Suzanne Blackledge Gressett

: Mary Suzanne [133] was the granddaughter of John and Elmyra Overstreet Blackledge. Elmyra was the child of Braswell Overstreet.

Using birth and death dates, Linda Grace Talbot suggests this picture was taken about 1920 in Limestone Co, Texas.

(sepia photo at center)

Mattie Penn Gressett

: Mattie [415] is the

daughter of Mary Susanne Blackledge Gressett [133] and gr-great granddau. of Braswell Overstreet.

Using birth and death dates, Linda Grace Talbot suggests this picture was taken about 1940 in McLennan Co, Texas.

(photo at right):

Cook Family photo, 1932

: Mattie Penn Gressett Cook [415] holding infant Martha Eveline Cook [1191]. Sitting on arm of chair is Grace Dell Cook, next to her is Frankie Inez Cook [holding her infant child Agnes], middle child [wearing tam] is Mary Irene Cook, bottom row is "poppa" James Franklin Cook, then Hollis Randolph Cook, Joe Cook, friend; Buster Willis Jr. last child on far right is Monroe Gibb Cook.

(these other Cook family members are not Zachariah descendants).

Taken in 1932
---
Chapter 6 - Photo Page # 6 - Updated as of

6 June 2012
Return to
Photo Page Index
Return to
BlackledgeBook.org
---