Photos – Chapter 6: Zachariah Blackledge and Descendants

---
Photos that did not appear in First Edition of "Blackledges in America." Descendant numbers from the Second Edition for Chapter 6 have been inserted in the photo captions to provide "Blackledges in America" identification references.


This is photo page #12 for Chapter 6. For other photos, see:
Photo Page Index
---
The following three photos submitted by Kim Blackledge Smith [4631]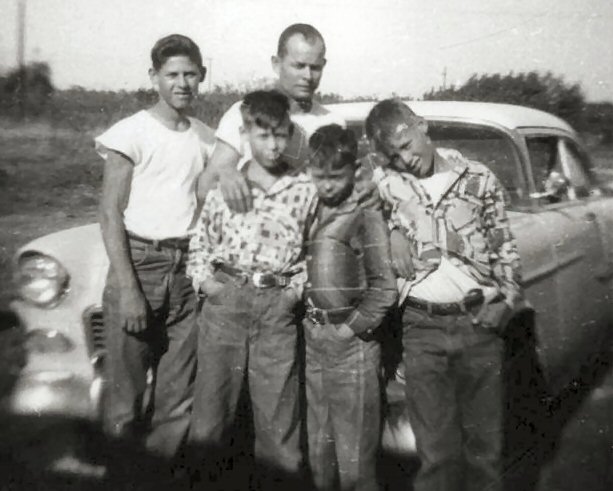 Thomas and Sons

: Thomas Edward Blackledge [1487] in the late 1950s with his four sons in front, (L to R): Horace [2931], Chuck [2934], Wayne [2933], and James Isaac [2932].

Honor Guard in Korea

: James Isaac Blackledge [2932] on duty in Korea as 7th Position Honor Guard.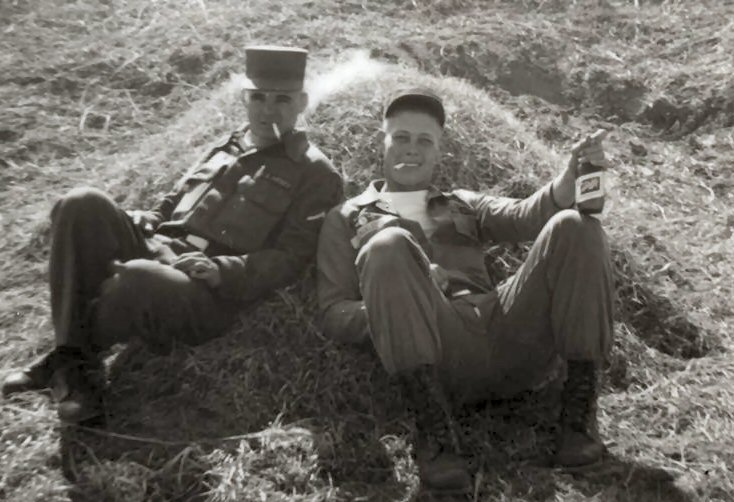 On Bivouac

: James Isaac Blackledge [2932] at right with bottle of Schlitz and friend in Korea.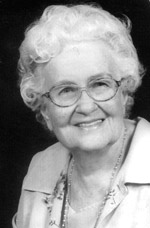 90th Birthday

: In Feb 2004, the two sons (Gene [4538] and Gregg [4539]) of Lora Adelle Blackledge (Hilton) [1936] joined forces in Lexington, SC to host a 90th birthday party for their mother.

(photo from article in the Laurel Leader-Call on-line, Feb 2004).



The following photos were supplied by Lanelle M. Welch [2563] in July 2004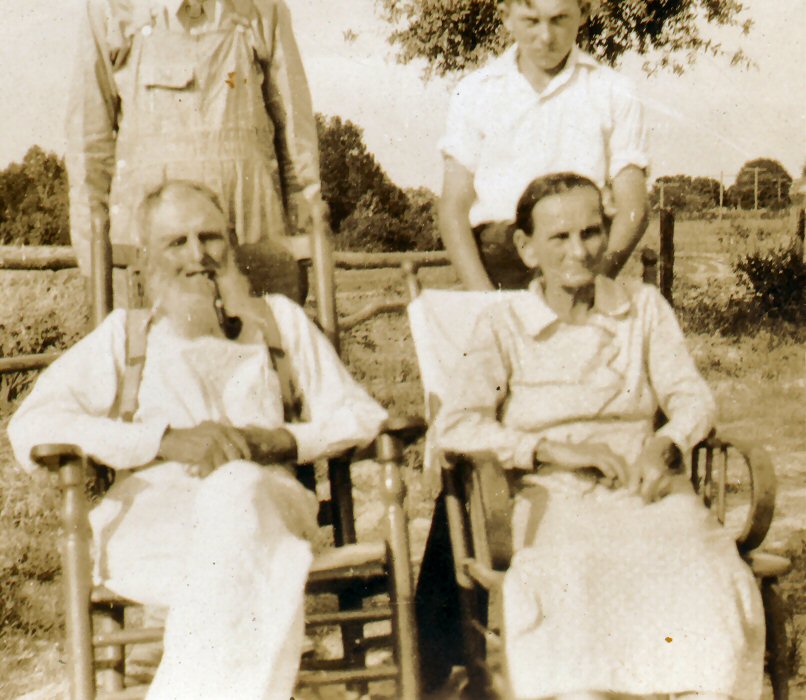 Rich and Nancy

: This photo is thought by Lanelle Welch to be Richmond Lewis Blackledge [41] and his wife Nancy Nelson. Date and place unknown.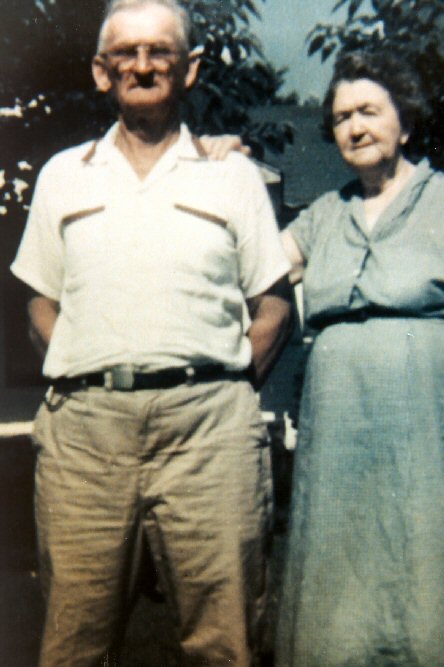 Harley and Lizzie

:

Harley A. Welch

[453]

with wife Elizabeth "Lizzie" Mayo Welch.

They were married Oct. 19, 1913 in Winnsboro, Franklin Parish, Crowville, LA.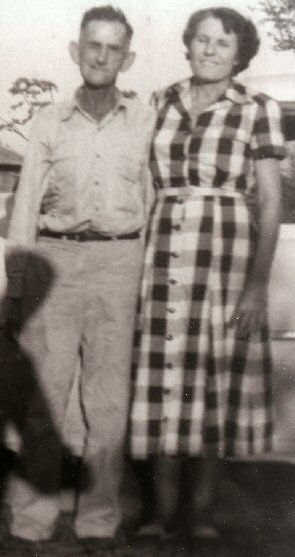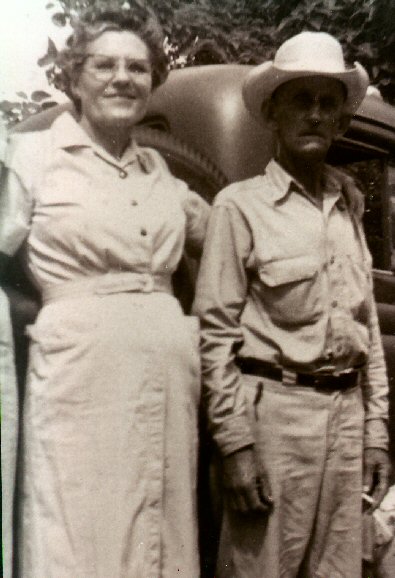 Laura and Earl

:

Earl Lee Welch Sr.

[454]

with wife Laura Blanche Massey

Welch.

Uncle Lee was the second son of John Ira Welch & wife GeorgeAnn [or Georgian [147]] Blackledge Welch.

They married 18 Dec 1921, in Epps, Louisiana.

The story goes that they met at a country dance. "Back then there was

not much for people to do except work, come home and work.

The community had a dance and Uncle Lee took aliken to her

right of.

They didn't date long and they married."

[Laura would have been 14 years old at time of marriage.]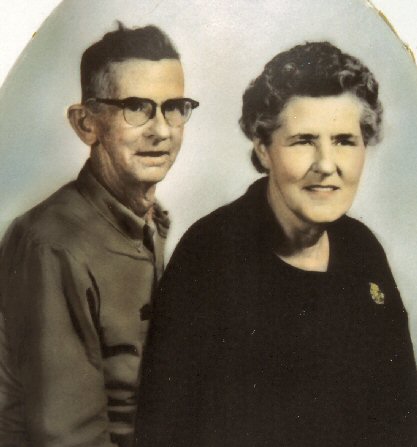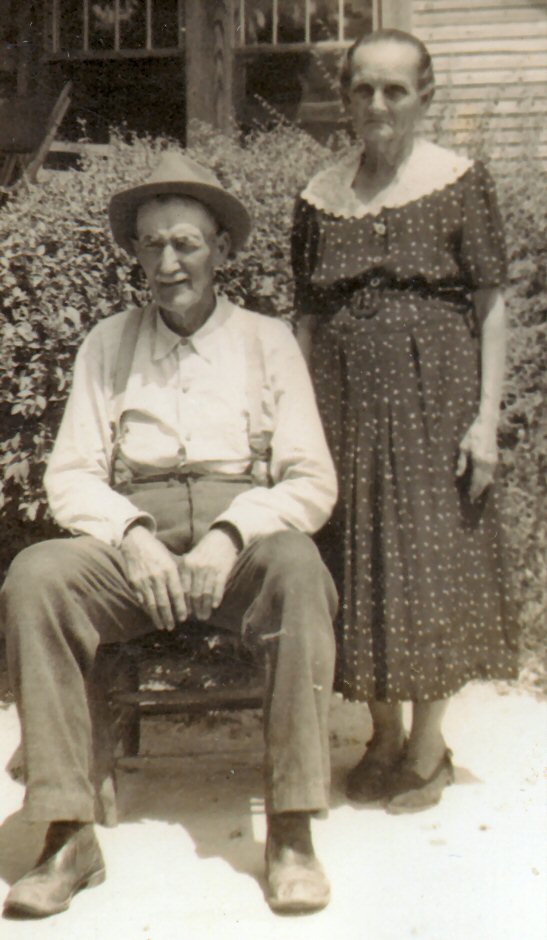 John and Callie

:

(photo at left)

:

John Richmond "Rich" Welch Sr.

[455]

with

wife Callie Lee Davis Welch. Rich was the third son of John Ira

Welch and GeorgeAnn [aka Georgian [147]] Blackledge.

They married

31

Jan 1924 in Franklin Parish, Winnsboro,

Crowville, Louisiana.

(photo at right)

:

Zeak and Florence

:

Zeak

[or Zeke, Ezekiel]

and Florence

[Olivia]

Blackledge Davis

[148]

outside their

home in Petal

,

MS

,

on 4 Nov 1948

.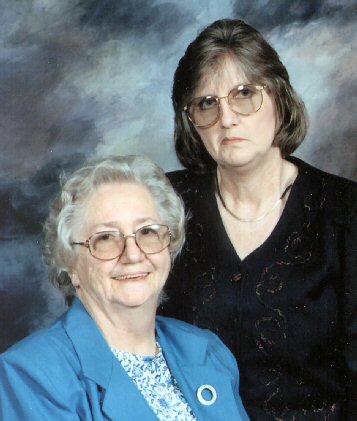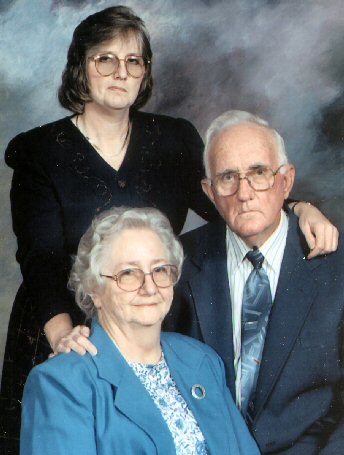 Lanelle with parents

:

(photo at left)

Ione Lang Welch with her daughter

(in black)

Lanelle M. Welch

[2563]

.

(photo at right)

:

Lanelle Welch,

[2563] standing behind her parents:

Ione Lang Welch and

John Richmond "Bud" Welch Jr.

[1255].

Both photos

taken

at East Union Baptist Church,

Magnolia, MS. c. 2000 for the Church Directory.



---
Chapter 6 - Photo Page #12 - Updated

30 June 2012

on MAB laptop
Return to
Photo Page Index
Return to
BlackledgeBook.org
---